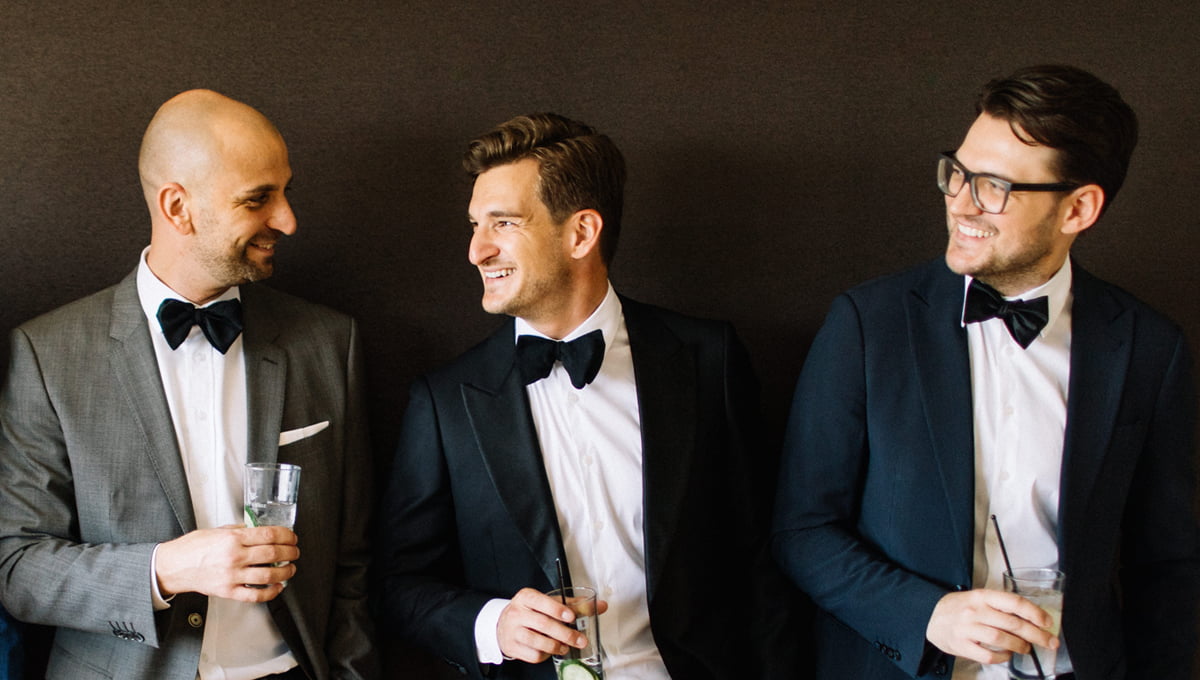 Groomsmen Responsibility – Duties In Detail
You see them all the time in weddings. The groom's own personal posse. His rowdy boys bunch. You know, those fun-looking group of fellas that always seem to be doing all sorts of quirky poses during wedding photo shoots.
But what does it really take to be a groomsman? What are the various groomsmen responsibilities and to-dos? Well, that's what we will be checking out today in this extensive list of questions and answers revealing groomsmen duties and responsibilities in detail.
What is a groomsmen supposed to do?
Be helpful all throughout the wedding
A wedding is a mixed bag of emotions and occasional hiccups so do everything you can to extend assistance to the couple. This may mean doing small errands before, during, and after the wedding.
Here are some examples:
Help the groom in getting ready
Deliver gifts to each couple's room (prep before wedding)
Time checker: Make sure the groom arrives at the wedding early
Escort guests
Hand the envelope (payment) to the wedding officiant
Assist in rounding up guests
Mingle with the bridesmaids and other guests
Keep energies high, make sure everyone's having a good time
Assist in returning any rental suits after the wedding
Offer assistance for after-wedding transportation to the couple
How many groomsmen are you allowed to have?
Most weddings have at least two. This, ideally, should be the absolute minimum. An average of 3-5 groomsmen can be seen in a typical wedding with numbers going to as high as 8-10 groomsmen for very large weddings.
What do you call a woman who is a groomsman?
In most cases, the title will she will be awarded with is simply, "Groom's Attendant". It makes it more neutral.
Do groomsmen pay for their own suits?
Yes. When it comes to the question, "Who pays for the clothes?", there's one clear answer: The wedding party members themselves. If the couple are feeling generous and have the money to spend for it, they can offer to pay for the attendants' wardrobe instead. Some couples offer to pay for a piece of the wardrobe that the attendants will wear, to keep things uniform and to ensure that the wedding theme gets followed.
For example, the couple can opt to buy classic black bow ties for the groomsmen and the best man. The groom, on the other hand, will be wearing a beautiful silk red bow tie to make his look unique and stand out.
Do groomsmen have to give a gift?
Groomsmen are not strictly required to gift the couple though it will be a good idea especially if you're close to the couple. Think of it as your small "hope-you-can-use-this" gift as they start a new chapter in their lives.
Do groomsmen give a gift to the groom?
No, not really. You're not required to give a gift as a groomsman, that's not really a part of your role. As mentioned above, however, you can give a personal gift to the couple.
Who picks the groomsmen?
The groom should be the one who picks the groomsmen. If he wishes, he can also have his bride include a friend or a couple of relatives. It really depends on the limit they have set on the max number of groomsmen.
How do bridesmaids and groomsmen walk down the aisle?
The traditional order in a wedding processional sees the bridesmaids being escorted by their partner groomsmen as they walk down the aisle. They will then split into their respective seats once they reach the area near the couple.
What do you call the groom's party?
It's called the Bachelor's Party. It's also popularly known as the Stag Do or Stag Party. It's usually planned by the groomsmen and best man.
Do the groomsmen have to give a speech?
Not necessarily. Unlike the best man, groomsmen are not expected to start a wedding toast with the accompanying speech. However, it is completely fine for a groomsman to give a little speech simply to give the couple his best regards and wishes.
Do groomsmen have to wear a boutonniere?
Traditionally, groomsmen and the best man are worn to show their ties to the bride and the whole bridal party. It was also said that wearing boutonniere allows the men in the wedding to complement the bouquets of the brides and the bridesmaids.
Is the groom's boutonniere different from the groomsmen?
In most cases, yes. As the wedding's "main man", the Groom's outfit should be made to stand out from his posse of best man and groomsmen. It's his special day after all. That being said, a groom's boutonniere should be extra special and more lavish than everyone else. The designer usually places a different type of flower, greenery, or ribbon, to make it a lot more visually appealing compared to the rest.
Does the groomsmen have a to wear a bow tie?
While it's not a strict rule, wearing a bow tie can be a stylish and memorable choice for groomsmen on your wedding day. A self-tie bow tie, in particular, offers a touch of sophistication and adds a unique charm to your wedding attire. Unlike pre-tied bow ties, a self-tie bow tie exudes authenticity and craftsmanship, showcasing your attention to detail and commitment to looking sharp. It allows for a perfect fit, adding a confident flair to your ensemble. So, while it's not mandatory for groomsmen to wear a bow tie, opting for a self-tie bow tie can elevate their style and contribute to the overall aesthetic of your special day.
How much should you spend on gifts for groomsmen?
Most wedding planners will suggest that the gift you plan on giving your groomsmen should be around 10-15% of what they spent to be at your wedding. Keep in mind though that the same estimates apply for your best man. It will not be ideal to gift the best man something around the $300-price range and then give your groomsmen a $30-gift, for example. Best to keep it uniform across your attendants.
Image Credits
Wedding Picture, Fabijan Vuksic Wedding Photographer – Hamburg / Germany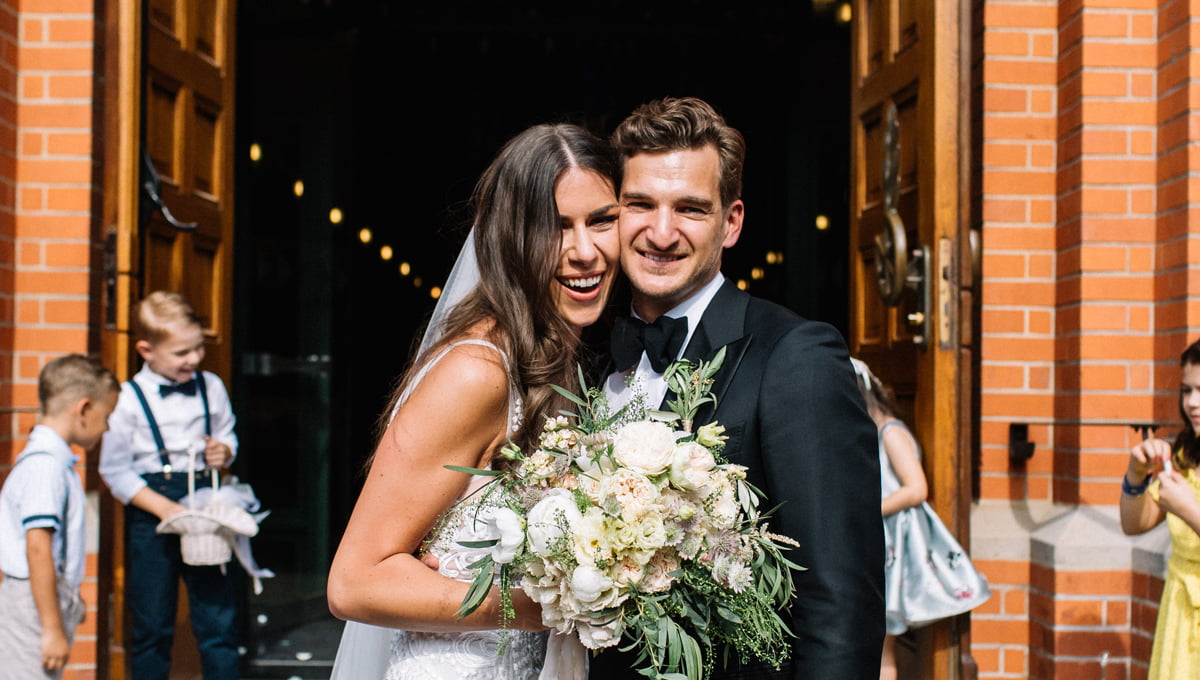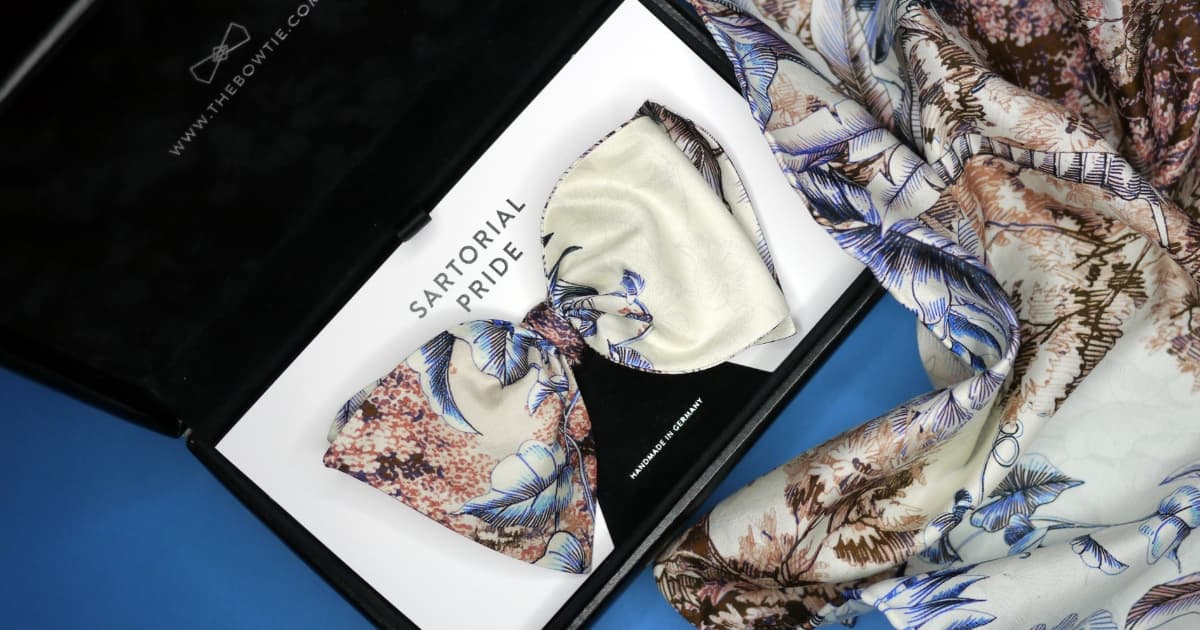 Every Man Should Own A Bow Tie – 5 Reasons Why
Bow ties are versatile and stylish accessories suitable for both casual and formal occasions. They add flair and personality to outfits without the worry of perfect matching. Bow ties never go out ...