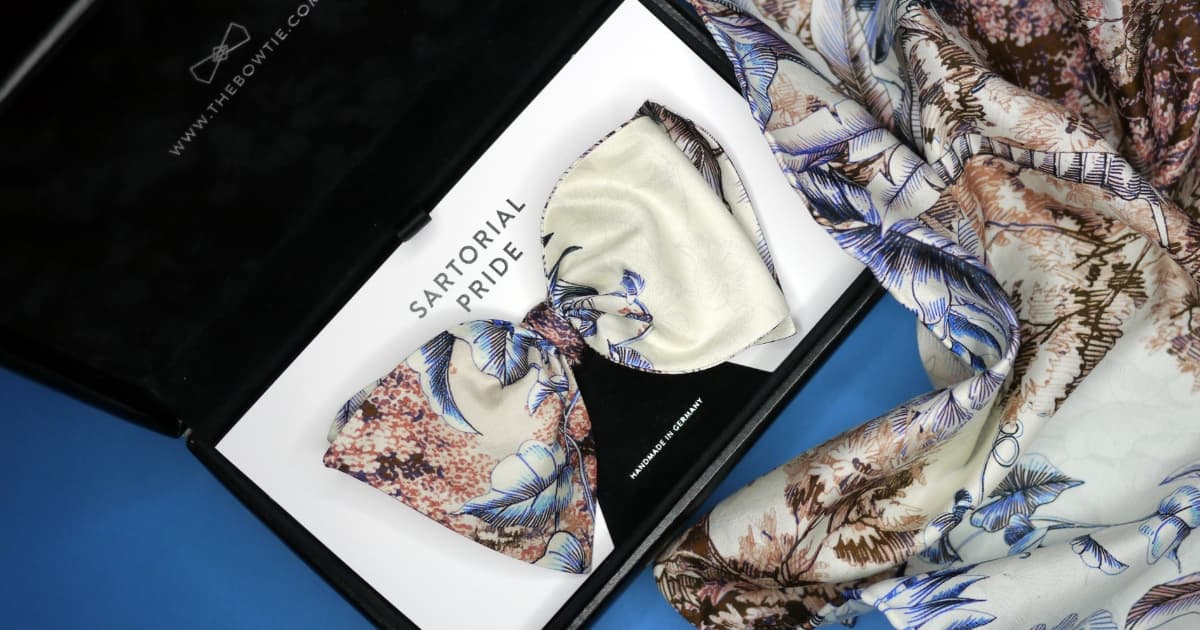 Every Man Should Own A Bow Tie – 5 Reasons Why
A friend asked me once:
I answered:
And I went on to explain that it's really no different from a person having a nice collection of shoes. Or a woman owning several bags. Some are fond of belts. Others own an assortment of hats. But aside from the obvious utility (an alternative accessory to neckties for more formal events), bow ties are for the true dapper gentleman.
For men who believe that looking a cut above the rest is the ultimate statement. Here are 5 reasons why every man should own a bowtie.
Bow ties are versatile and can be worn for both casual and formal occasions
Bowties are an accessory that can be used to make a statement. Whether you wear them casually or formally, bowties are a timeless piece that can be easily incorporated into any outfit.
Bowties are an easy way to add a little flair to any outfit without having to worry about matching them perfectly. They're a great choice because it's fun showing off a bit of your fashion sense while also making sure you look sharp.
A bowtie is flexible enough to be worn with almost any kind of shirt.  A bowtie can also be worn with a dress shirt, which adds a nice touch of class to a business meeting.
Bow ties are a timeless fashion accessory that will never go out of style
Bow ties are a classic look that men can wear with almost anything. Whether you're wearing a suit or jeans, a bow tie adds a touch of class to your outfit. However — a piece of advice:
Forget about pre-tied bow ties. 
If you really want to stand out from the sea of men wearing run-of-the-mill bow ties, you have to go with the best: Handmade self tie bow ties.
Made from the finest quality fabrics, each unique piece exudes craftsmanship from expert artisans. It gives a sense of personal touch, a valuable gift that was crafted with passion and care. And once you learn how to tie a real bow tie, it becomes second nature and can be as easy as tying the shoelaces. Never settle for less. To dazzle and impress, always go for the best.
Bow ties are a great way to show personality and style
Bow ties are a great accessory for men who want to look stylish and sophisticated. While most people associate bow ties with older gentlemen, they actually work perfectly for anyone who wants to add a bit of flair to his outfit.
They also come in all sorts of designs and colors, each with its own unique characteristics. Some are bold and colorful, others are subtle and elegant. Whatever type you choose, make sure it fits well and looks good on you.
It's a great conversation starter
Bow ties are a great conversation starter because they're one of those things that everyone has seen before, but few people wear anymore. They're easy to spot, and they look good on almost anyone. 
So when you see someone wearing a bow tie, you don't just automatically assume that he's trying to impress you. Instead, you ask yourself "What's going on here?" And then you start talking to him. It's a simple thing, but it creates a lot of opportunities for conversation.
Which Bow Tie Design is Best for You?
Here's the straight answer: Choose whatever your heart desires. Truth is, you shouldn't limit yourself to a particular set of designs. Especially when it comes to fashion. Feel comfortable wearing bow ties, embrace each style with confidence. Once you do, your true sartorial elegance will shine through.
Next, you should consider its design and color. Some guys like flashy colors, while others prefer classic black and white. 
If you prefer something more eye-catching, a patterned design on your favorite color might just do the trick. It offers an unexpected twist to an otherwise plain outfit and doubles as a conversation starter as well.
Luxury Bow Ties – A Must Have for Every Man's Wardrobe
Bow ties are a timeless and versatile piece of clothing that can be worn with just about everything. From formal events to casual outings, you can easily dress up your wardrobe by pairing a bow tie with a tuxedo jacket, blazer, or sport coat. Whatever you choose, a bow tie is a must-have item for any guy's closet.
And remember, focus on quality first.
A generic pre-tied bow tie won't have the same effect as a handmade, self-tie one. It's all about attention to details that can only be achieved with true craftsmanship. That feeling of confidence you'll get from a handcrafted piece of art so elegantly made it instantly makes your whole ensemble look extra special.
And if you don't have one yet, our selection of fine, handmade bow ties made from only the finest materials is just a couple of clicks away.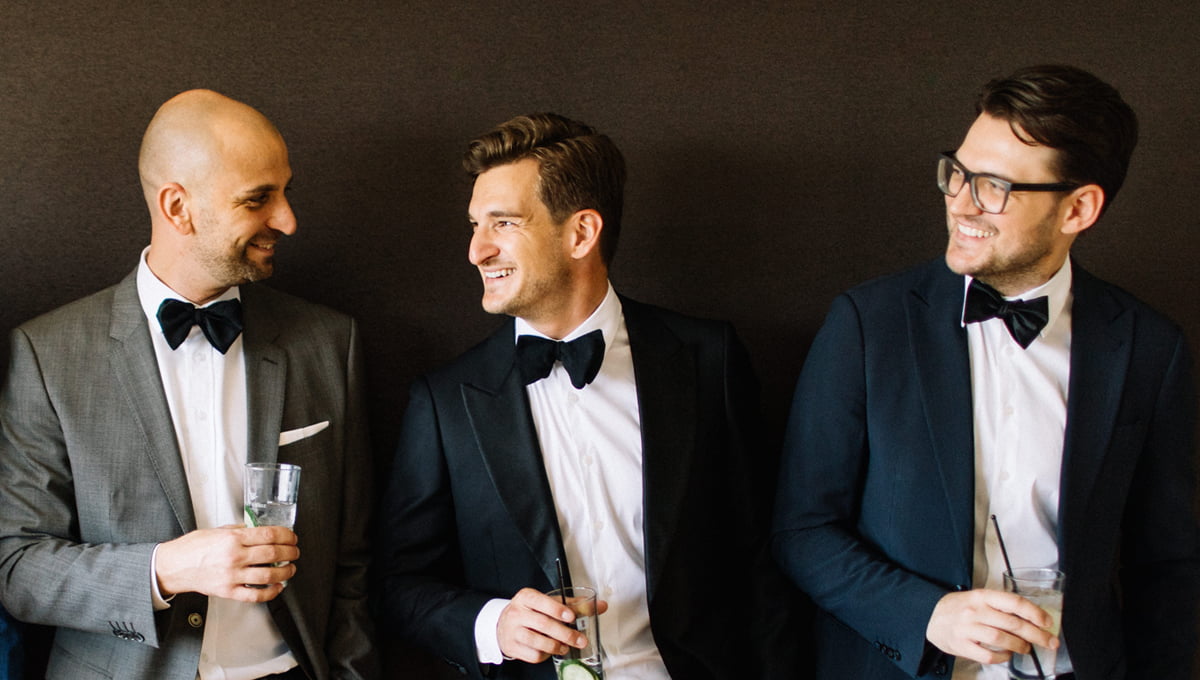 Groomsmen Responsibility – Duties In Detail
Groomsmen are more than a fun posse; their tasks encompass assisting the groom, escorting guests, maintaining a lively atmosphere, and more. There are typically two or more, and a woman in this rol...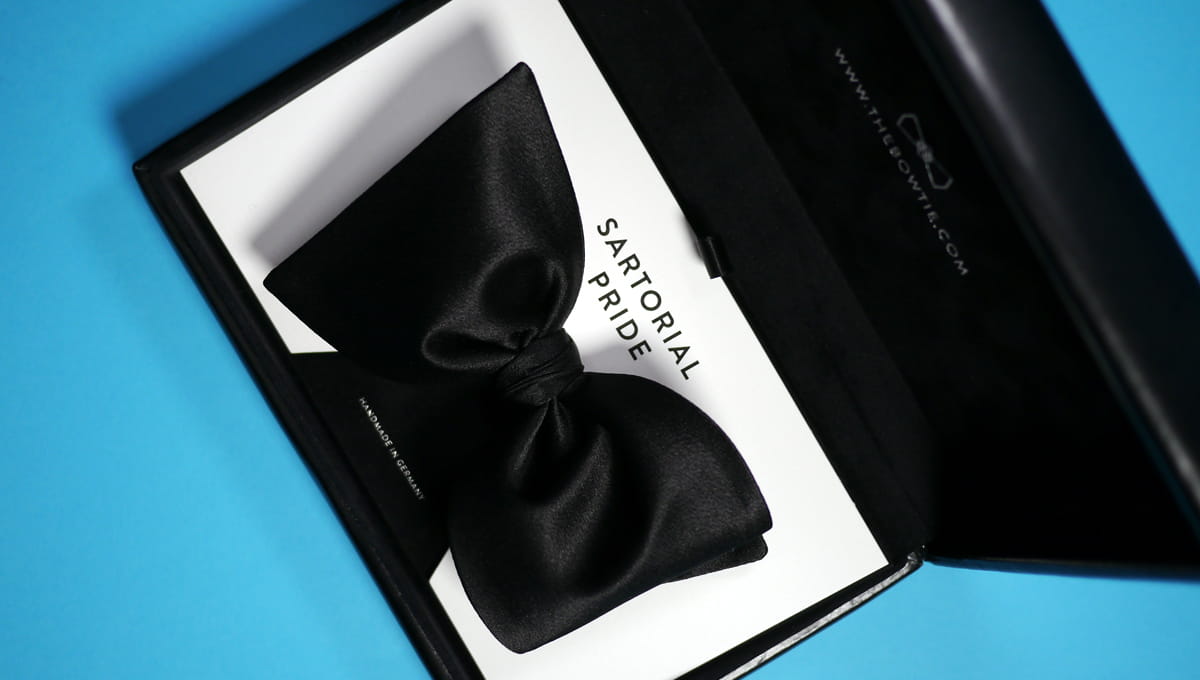 Understanding dress codes like "Black Tie" can be confusing. Deciphering the invitation's language is key. "Black Tie" means tuxedos are required. "Black Tie Preferred" suggests dark suits and ties...