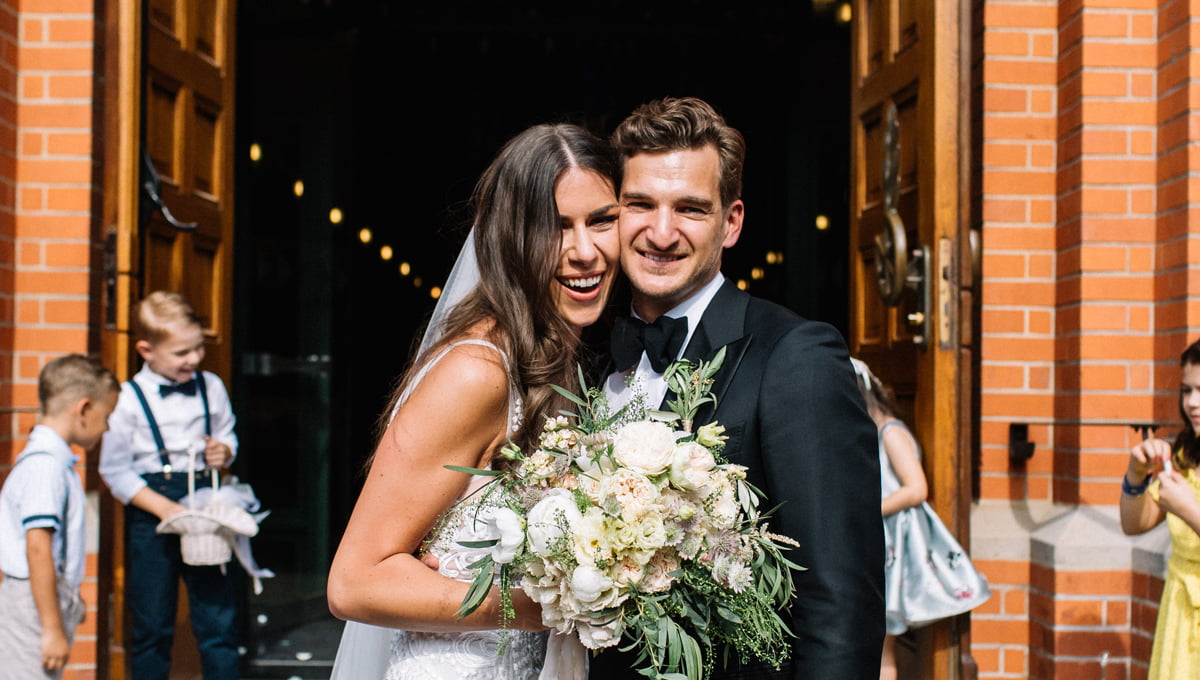 Top 10 Questions From The Bride And The Groom, Answered
Weddings are a beautiful thing. It's a gathering of close family and friends to witness the union of two hearts. I can't remember the number of times I attended a wedding, but I remember each one to be a unique experience.
But before the Big Day arrives, a lot goes into preparation. And today we'll try to answer some of the most popular questions that a groom asks.
Who picks the best man and groomsmen?
That will be you buddy, the groom. First off, there are no set rules in choosing who your best man and groomsmen should be. If you'll stick to tradition, the most-often picks for best man are: your brother, your best friend, or your dad.
How many groomsmen should you have?
You can have as many as you want. However, in general you should use the total number of guests you plan to invite as a baseline. For example, a typical 200-guest formal wedding ideally should have at least 12 attendants (including flower girl and ring bearer) which means you can have five groomsmen.
Ultimately, however, it's your relationship to your groomsmen which will affect the final count. If you have plenty of good friends and you want to make them groomsmen by all means, go for it. Alternately, you can opt to keep things to a minimum if you'll be having a smaller wedding.
What does the father of the groom pay for?
Not necessarily only by the father, but also including the groom's mother. Traditionally both of the groom's parents pay for the following: Rehearsal dinner, performers for the reception (band or DJ), marriage license, officiant's fee, corsages, boutonnieres, the bride's bouquet, groomsmen gifts, and liquor.
Who walks down the aisle with the mother of the groom?
If you're sticking to a more conventional approach, the mother of the groom is escorted by a groomsman or an usher. For more casual weddings, it can be the husband or a relative.
Do the parents of the bride and groom sit together at the reception?
Yes, in most cases, the parents of the bride and the groom are seated together on the same reception table along with the officiant and his or her spouse.
How much should you spend on your bridesmaids gifts?
On average, the budget for a bridesmaid's gift is around the $75-$100 range. I know what you're thinking, "Isn't that a bit much?" I feel you, buddy. There are lots of weddings where that figure can go a lot cheaper, but there are also some weddings where you can see these figures reach up to $500 or more. A good rule of thumb is to set the bridesmaid's gift at around 10 percent of what she actually spent in total for being a bridesmaid.
In case you and your bride are wondering, "What's the reasonable price for a bridesmaid's dress?", the answer is $150 to $300.
Do the best man and maid of honor have to walk together?
In most cases, the answer is No – The best man and maid of honor don't have to walk together. The maid of honor walks by herself during entrance to the ceremony, and then gets escorted by the best man afterwards (going outside).
How many best men do you have at a wedding?
Here's the straight-up answer if you're doing a traditional wedding: Only one best man. I know you've seen or heard about weddings where they have multiple best men, and that's cool and all, because ultimately you get to decide how many you want to have.
What should my Groomsmen wear?
Here's a nice little rule to take out the fuss of what your groomsmen should wear. Most weddings themes incorporate two palette colors. You (the groom), should wear one main color while you have your groomsmen wear the other palette. Simple, eh? From there you can simply decide if you want to do a suit and business tie affair. If you're wedding is a bit more luxe though, have them wear a tux with a vest and a bow tie.
What does the Best Man wear?
Similar to our little rule above, the best man's attire should always be one step removed from the groom. Remember, you're the one who should stand out which means the other fellas in your wedding should be in some form of contrast to what you wear. So if the groom is wearing a white bow tie with a white vest, the best man should wear a black bow tie with a black vest. This rule is not set in stone though but still a good idea to keep in mind.
Image Credits
Wedding Picture, Fabijan Vuksic Wedding Photographer – Hamburg / Germany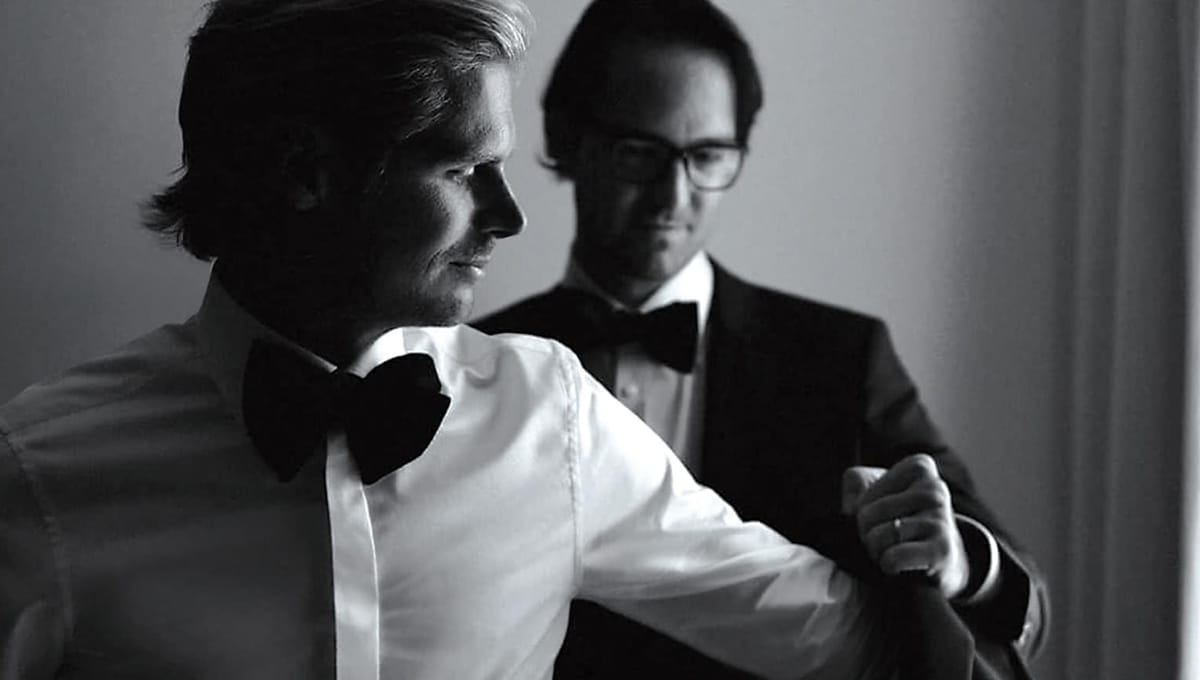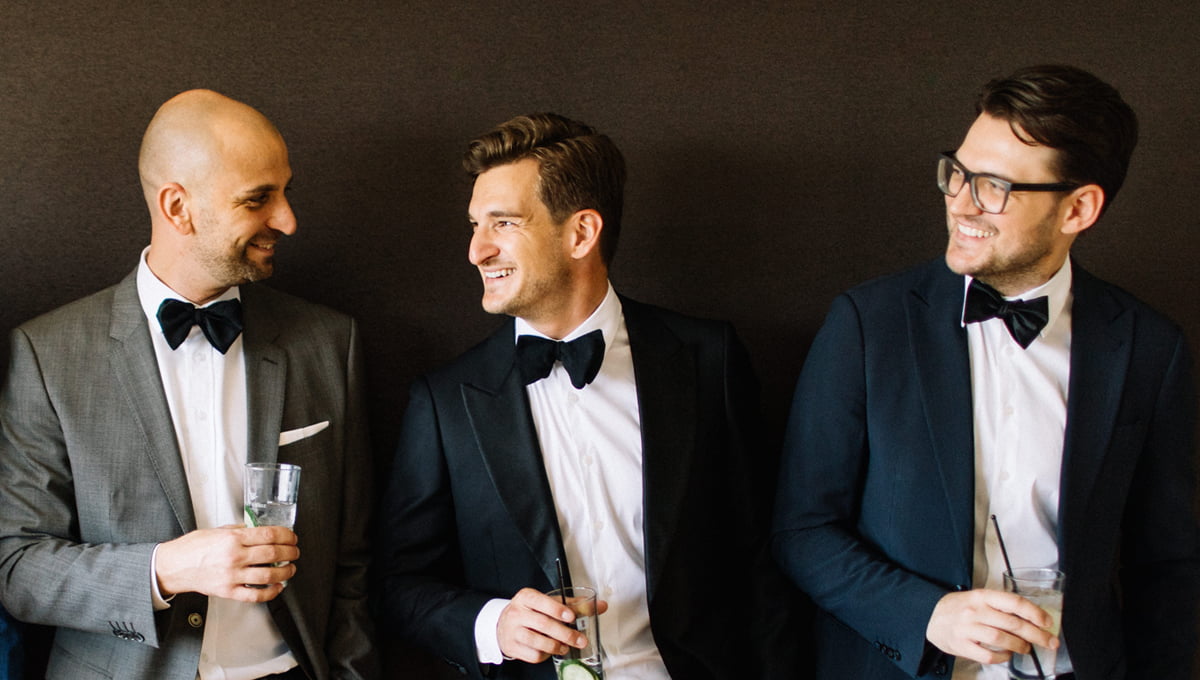 Groomsmen Responsibility – Duties In Detail
Groomsmen are more than a fun posse; their tasks encompass assisting the groom, escorting guests, maintaining a lively atmosphere, and more. There are typically two or more, and a woman in this rol...